With an ever-expanding company it was becoming evident that our smaller office in Pinchbeck, Spalding was no longer able to facilitate our needs. What better excuse to design and build our own head office! We began work in April 2021. One of the main aims for the new office was extra space. With more employees joining the team it was vital that we had enough space to accommodate all and their paperwork too. Of course, to keep our company running smoothly up to date technology was a must. ARK ICT provided and set us up with all we needed from computers to phones.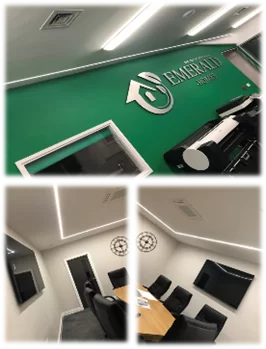 We wanted to design a kitchen big enough for everyone to enjoy and to have full facilities as we would at home such as oven, hob, and large fridge freezer. A big part of everyone's day in the office is a morning cup of coffee, Mandy's Coffee Services helped us out as always with a coffee machine and all supplies.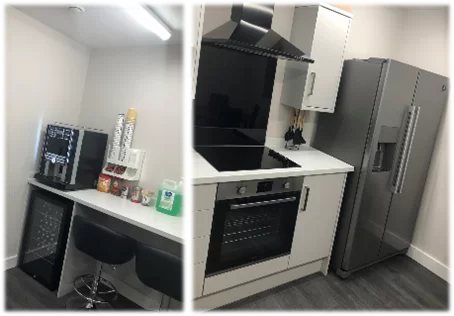 As a company we are all about those added extras to make a house or office your own. For our head office staff most of our time at work is spent at a desk, helping the company from behind the scenes. To try and combat those hours sat stationary and increase our step counts we added a private gym.
We officially moved into our new head office in July 2021 and are thoroughly enjoying our time here! We would like to thank the following contractors for making our ideas a reality –